Profile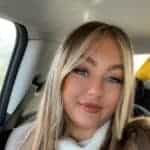 Amy Yeoman
Curriculum Vitae

Education:

I went to Murray Park Secondary School

I then went on to do a Level 3 Diploma in Health and Social Care at college.

I went to the University of Nottingham and did my degree in Adult Nursing.

I then went onto complete a Post graduate certificate in Practice Nursing.

I am currently completing a Level 6 diploma in Diabetes.

Qualifications:

I got grade C's in English, Maths and Science at school

I got a three Distinction * In Health and Social Care

I got a 2:1 in my degree at University in Adult Nursing.

I got a Merit in my Post graduate certificate in Practice Nursing

Work History:

When I left school and was at college I worked part time at McDonalds!

When I was at Uni I started working for a care agency on the wards, part time, as a Health-Care assistant.

When I qualified as a Nurse I worked on a Medical Assessment Unit for one year.

After a year I worked at a GP surgery in Nottingham, full time whilst doing my Practice Nurse training.

I now work for a different GP practice Part time where I am undertaking further training in Diabetes. I also work part-time for Health Education Derbyshire where I am working to provide training and education for Nurses in Derbyshire.

Current Job:

My current job is as a Practice Nurse at a GP surgery.

Workplace:

I am based in a GP surgery.

Amy Yeoman is a member of:




About Me:

I live alone with my two cats Elvis and Thea.

I work as a Practice Nurse in a Doctors Surgery. My hobbies include socialising with my family and friends and I have a severe shopping addiction!

My Work:

I am a Practice Nurse in a doctors surgery. I work with a variety of different age ranges from birth- 100+!

My Typical Day:

I start work at 8am, I usually run late in the mornings so no time for breakfast at home!

My clinic will start at 08:10 and will finish in the morning around 12.

I then have lunch and my clinic starts again for the afternoon at 1pm.

I finish work at 4pm.

Read more

My typical day would include waking up at 6.30am and leaving for work at 7:15am.

I start work at 8am and my morning clinic starts ay 8.10am.

My morning clinic is usually very varied and can include a variety of different appointments including; Childhood immunisations, wound care, cervical screening and Long-term Condition reviews mostly including Diabetes.

I then finish my morning clinic at around 11:40am and spend time doing some admin work including any referrals which need doing for my patients or tasks which may have come up throughout the morning.

I then have my lunch at around 12:30 until 1.10pm.

After Lunch my clinic restarts for the afternoon session.

I then finish work at 4pm.
---
---
---