Profile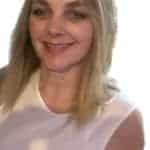 Angela Musson
Curriculum Vitae

Education:

Studied at secondary school, college and then university.

I have been studying on and off my whole life – there is never a right or wrong time to study and it does not have to be done between the ages of 18-21 post school.

Qualifications:

GCSE 6

3 A'levels

NVQ Level 3

Studying at Degree Level Currently

Work History:

Dental Nurse

Childminder

Beauty and Holistic Therapist

Business Development Manager

(varied Business Roles)

Community Health Care Worker

Business Administrator (NHS)

Current Job:

Workplace:

Lincolnshire Integrated Care Board

Angela Musson is a member of:




About Me:

Hello,

My name is Angela Musson – I have four children age 16 to 32!

I live in Lincoln and I am single and live at alone at the moment as my daughter goes to school in the USA.

My career spans over 25 years within Business Development/ HR and Administration roles.

My career has played a huge part in shaping my life and that is why I chose to take part in this to pass on what I have learned along the way

​

My Work:

Business Administrator / Secretary / Personal Assistant! Helping to make the NHS a better place for both staff and patients. Working in the engine room!

My Typical Day:

I work flexible hours – over 37.5 hours a week

I usually work 8am to 4pm or 9am to 5pm. I have a home office.

I spend the majority of my day working on a computer.

First tasks are to check the team email inbox which usually has meeting acceptance, apologies or declines.

I will forward this information to anyone that needs to know etc.

I then check my own email inbox – typically my day will consist of booking out rooms at the office for the team members who might be holding a meeting there, I arrange meetings for members of the team and this might include arranging workshops and seminars for larger groups.

I also manage a diary for one of my team leaders as they are busy all day in meetings and working off site.

I attend meetings and take notes and complete actions plans.

I will share documents to wider teams and in general most meetings take place via Mircrosoft Teams.

I represent my team at the wider staff engagement groups which is in place to bring the teams together with sharing of information and other things such as a social event.

I also work on the NHS system called FUTURES which is  a huge collaborative forum for sharing documents and information to others within the NHS. This is like a big website and I upload documents and plan some of the pages.

I am new to my role so attend different training seminars most weeks.

Read more

I work from home and have all the equipment I need to complete my job daily.

I have a home office that is set up like any office within a business building.

This is quite the norm for the NHS Business Services if it is suitable to the role. This is mainly since the Covid Pandemic and helps saves costs for the NHS. It also allows you work more flexibly if needed

I can go into the office if I need to – we have 2 offices based which are based in Lincoln and Sleaford.

We attend a team meeting at the office every month – other team members also work at home and travel to the office according to the demands of their role.
---
---
---