Profile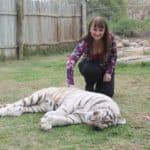 Caroline Hatton
Curriculum Vitae

Education:

After school I went to sixth form then nurse training which was then in a school of nursing rather than a university.

Since then I have been to 13 different univeristies undertaking various courses from degree level to post graduate diplomas to level 7 learning and recently a full masters. Now I am looking at PhD options.

Qualifications:

Registered Nurse

Post Grad asthma diploma

Post Grad Coronary Heart disease diploma

Post Grad Allergy Diploma

Post Grad Leadership

Nurse Practitioner

NHS Improvement Project Manager program

Specialist Community Public Health Nursing (Health Visiting) BSc

Many other smaller qualifications

Masters of Business Administration (MBA)

ESME (teaching qualification)

Work History:

I joined the NHS in 1986 as a student nurse, proudly qualifying in 1989. Initially I worked in Intensive Care. I then moved into Primary Care and worked as a Practice Nurse whilst gaining a variety of Long Term Condition Diplomas. Next the Modernisation Agency (who became NHSI) in a change management role, which had a fantastic training program enabling my development in skills in service redesign. I then moved into commissioning as Primary Care Manager. However, I missed clinical practice and returned to general practice to train as an Advanced Nurse Practitioner.  I was then involved in a pilot looking at patients accessing Primary Care in non-traditional ways. Whilst undertaking this role I worked closely with the Health Visiting team and decided to train as a Health Visitor, I was promoted to Lead Nurse for Children and Families. I then took on the challenge of a General Manager role in theatres and anaesthetics before moving on to a Divisional Manager role. Now I am the lead for Herefordshire and Worcestershire Training Hub, my roles all demonstrated to me that my passion lies with people development and seeing staff achieve their full potential.

Current Job:

Chief Training Hub Officer

Workplace:

Herefordshire and Worcestershire Primary Care Training Hub https://www.primarycaretraininghub.co.uk/

Caroline Hatton is a member of:




About Me:

I live in Hereford with one of my three sons and my Westie dog Shiro. We love walks in the Countryside in both Herefordshire and Worcestershire. I make jewellery and do martial arts in my spare time. I currently work in the Herefordshire and Worcestershire Training Hub.

My Work:

My role is very varied, I manage a team of trainers and workforce planners. I also keep up clinical skills by additional work outside my main job.

My Typical Day:

I work what we call a 9 day fortnight this means you work slightly longer each day so you get one day off in the week every other week. So one week I work Monday to Friday 08:00-17:00 then the next week I get Wednesday off and work Mon/Tues/Thurs /Fri 08:00-17:00 although I do often work over and sometime we have evening events but then I can take that time back on another day. As I mostly work from home its nice I don't have to get up as early as I used too, in my previous job I had a 2 hour commute so left home very early and got home late, now its much easier. I have a home office so work in there. Most days have lots of meetings but I also deliver training sessions. Sometimes I get to go out and about to support the GP practices in both counties.

Read more

I manage a team of educators so I meet with all of them throughout the week to look at training needs and ideas we can deliver to support all the staff who work in Primary Care (GP practices). I also work with all the other organisations in our "Integrated Care System" – this is a way all local providers in health and social care can work together to make things better for the patient and have a more joined up approach to the care we deliver. We often create and deliver training programs together as this is more cost effective and also gets the professionals working better together, as they can meet and understand each other's services and how the patient is looked after in the different services. This way we can improve the patient "pathway" – this means their journey through the different organisations for example someone may need care from social care after being in hospital after something major or they may need the hospital to link to the GP surgery so ongoing care needs are all joint together.
I am responsible for all the budgeting to make sure the funding is spent in the best way possible and supports as many staff as we can to be upskilled and develop their careers.
I also do a lot of workforce planning in my role. This is to help GP practices ensure they have the right number and types of roles in their practice to meet the needs of the people they have on their patient register. A very important part of that is talking to you guys, as you are our future workforce so we want to give you any information and help you need so you can come and join us for a great career.
---
---
---