Profile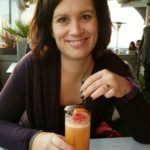 Caroline Boshell
Curriculum Vitae

Education:

DeLisle R.C. Comprehensive school, Loughborough for GCSEs and A-Levels

University of Leeds

Qualifications:

GCSEs – dual science, English Language, English Literature, Maths, RE, Sociology, Music, Art, French

A-Levels – General Studies, Chemistry, Biology and English Literature

BSc in Medical Microbiology

Medical Degree MBChB

Membership Exams for General Practice MRCGP

Diploma in Reproductive and Sexual Health DFFP

Letters of competencies in contraceptive implants and intrauterine devices LoC IUD and SDI

Postgraduate Certificate in Medical Education PGCME

Work History:

My 'house jobs' when I qualified as a doctor were in cardiology at York Hospital and then Breast/General Surgery/Urology at St. James's hospital in Leeds (both 6 month posts).

During my GP training (3 years) I completed posts in Medicine (working across cardiology, gastroenterology, respiratory and general medical admissions), palliative care, women's health (genitourinary medicine, contraception and sexual health services, gynaecology), paediatrics and General Practice. The hospital posts were all at Queens Medical Centre in Nottingham and the City hospital in Nottingham and my two training GP posts were in East Bridgford and Sneinton.

Since completing my GP training I have worked at Park Farm Medical Centre in Derby.

Current Job:

GP Partner for 2 days a week

Education Lead for Greater Derby Primary Care Network for half a day a week (one session)

Health Education Derbyshire Training hub Multi-professional Education Lead for one day a week

GP Appraiser for half a day a month (one session)

Workplace:

Caroline Boshell is a member of:




About Me:

I live with my partner and our rescue dog Haggis in North West Leicestershire, we enjoy time in the outdoors and relaxing with friends and family often with food and drinks. Music is a big part of my life and I am involved in a local operatic society and I regularly play the flute with a friend over a glass of wine!

Read more

I maintain my wellbeing through a good balance of work time and home life. I enjoy keeping fit and regularly attend my local gym for classes and a personal training session. I play the flute and piano and enjoy singing as well. I am quite creative whether that be developing new skills – jewellery making, glass fusion, stained glass, or continuing with an old favourite such as drawing and painting or cooking.

My Work:

I am a GP Partner in an urban practice in Derby.  Since I started my career I have had a number of additional roles, including working for Contraceptive and Sexual Health services in Derby, and as End of Life Care Lead for the local Clinical Commissioning Group. I am also a GP trainer and enjoy encouraging our future GP workforce to develop and grow. Since February 2022 I have held an education role within my Primary Care Network and I am enthusiastic about the growth of allied professional roles in primary care to support existing services. While developing this role, the importance of embedding staff wellbeing alongside education and training became clear. This, I believe, is a key component in the  successful recruitment and retention of staff and is subject about which I am passionate.

Read more

Being a GP involves a long term connection with patients – it not unusual to see a baby at eight weeks for their check up pre-vaccinations and see them again 18 years later heading off to university. Equally you follow them through their health and ill-health and are the constant to whom they can always get advice. Traditionally this was called cradle to grave care! Each day is unique – one morning I can be running a contraception clinic and in the afternoon talking to care home patients about their wishes for their end of life care. General Practice is a specialty in it's own right – we are consultants of primary care – where the patient's journey starts and ends.

My Typical Day:

Arrive at work at 8am,  review pathology results, complete a morning surgery, debrief any students/GP trainees, go on visits, complete admin tasks sometimes while also eating lunch, look at website enquiries, complete afternoon surgery, debrief the trainees again and head home about 6.30pm or later if I am on the late surgery, typically around 8pm.

Read more

On an average day I arrive at the practice around 8am, log into the clinical system as well as dictation system (for any referral required to be made through the day) and my nhs emails. Review my pathology results – blood tests, smear results, X-Ray reports etc, file them in patient records and arrange any follow up or treatments as a consequence of the result. I start my morning surgery around 8.30am – a mixture of face to face appointments and telephone appointments. At the end of surgery I may need to debrief my GP trainee about their morning surgery and discuss any visits they have been assigned and head out for my own visits. On my  return to the surgery I may spend some time writing up the visit and then completing admin tasks – some of which I may do in between patients during a surgery but it still often requires a chink of time – this is reading letters from clinics, discharge summaries for inpatient stays and updating medications, issuing prescriptions for patients, dictating referrals or following up advice received from a specialist.  Depending on the day I may eat my lunch at my desk or I might go out into a shared space behind reception and catch up with some of the staff while I eat. Before starting afternoon surgery I may need to respond to a few website enquiries, what we call dashboard requests – this may be a patient feeding back about a treatment they have tried, wanting their blood pressure readings reviewed or asking for advice about a new problem. Afternoon surgery runs from 3pm to 5.30pm and there is additional admin time and second debrief with the GP trainees at the end, before heading home around 6.30pm. Occasionally I may be rota-ed on to one of our extended access clinics and so I start another surgery at 6.30pm until 8pm! In between the surgeries and the admin time, I may also have members of the team knocking on my door asking advice about a patient, bringing a personal issue/needing to offload, or needing me to sign something or approve some information being given to a patient or a hospital team. My day is varied and often long but always busy!
---
---
---