Profile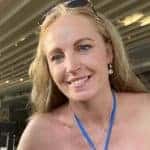 Clare Goss
Curriculum Vitae

Education:

School, College, University.

Qualifications:

Advanced Nursing Diploma, Diploma in asthma, Level 6 Spirometry qualification (to do with breathing tests) Prescribing qualification. Masters degree in Advanced Clinical Practice.

Work History:

I tried many different things before I trained as a nurse.

I worked in a bridal shop on Saturdays when I was in my last year at school, then worked in a factory making tights, then worked as a barmaid in the evenings whilst I went to college, then in an office until I went to university. Since qualifying as a nurse, I have worked in many Doctor's surgeries, I have helped with the covid vaccinations and I have helped newly qualified nurses when they start their new jobs.

Current Job:

I work in a Doctor's surgery working Monday to Friday and I always have weekends off.

Workplace:

Wellbrook Medical Centre in Derby.

Clare Goss is a member of:




About Me:

My name is Clare, I was born in South Africa and live and work in Derbyshire at a GP practice.  I am an Advanced Clinical Practitioner (ACP) working with all ages. I love animals and have a blind Shar-Pei and two cats. In the evenings, I love playing on the oculus, which is a virtual realty game and I especially enjoy playing beatsaber as it is quite active and fun and you can play with friends or family too.

Read more

As I said earlier, I was born in South Africa, and I was once told by my gran that we are related to Captain Cook – I am not sure where in the family line as he did not have any children so it is more likely we come from one of his siblings perhaps. I have two daughters and twin granddaughters, they call me 'ouma' which is the Afrikaans word for gran 🙂 I have a husband who is from Swaziland and he can speak three languages so he is much more interesting than me but unfortunately he is not a medic so you got me instead 🙂

On weekends, I enjoy meeting up with friends or playing tennis or swimming, both of which I used to do a lot of as a kid.

I'm not sure how I ended up becoming a nurse, I think i just thought one day that it sounded like a good idea, so I applied and I have not stopped learning since.

My pronouns are:

My pronouns are she/her.

My Work:

I am an advanced clinical practitioner (ACP) and I see patients of all ages with all sorts of health issues from physical things like colds and flu or wounds or infections to people who would like to chat for general health advice or who are struggling with anxiety.

Read more

My job means that I get to meet all sorts of interesting people and puts me in a position of trust and privilege because people tell me all sorts of things. Nothing really shocks me, some people are serious and some people are funny and because of different personalities, no day is ever the same. My job is rewarding and mostly enjoyable and I get to know people especially if they come back to see me, thats when I know I'm doing a good job.

My Typical Day:

I get up at 06:30, make a coffee at home, let the dog out, feed her and the cats then go upstairs and get ready for work and leave at 07:30. I start work at 08:30 but I always like to get there early so that I am not rushing around.

Read more

The first thing I do when I get to work is say hello to the reception team and then I log into my computer. Once i've done that and before I start calling patient's through, I make myself a coffee. Once I am back in my room, I have a quick look at my list of patients to see if any of them will need a bit more of my time. I'm quite lucky as I get 15 minute appointments whereas the GPs only get 10 minutes. I usually see about 10 patients before I go up to the staff room where I meet with the rest of the clinical team and we discuss difficult cases or we catch up with each other. This meeting is for 15 minutes and then I have 15 minutes admin time where I will check on any blood results or ECGs that I have asked for. I then see another six patients before lunch time. I have a half an hour lunch and then an hour's admin time where I will dictate any letters that I need to send to the hospital for referring patients if I think they need to be seen by a specialist (a special doctor that specialises in a certain area of the body).
---
---
---