Profile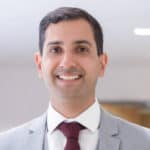 Krishan Patel
Curriculum Vitae

Education:

12 GCSEs – 2 years

4 A levels – 2 years

Medical School – Imperial College London – 6 years

Foundation doctor training – Leicestershire, Northamptonshire and Rutland Deanery – 2 years

GP Training – Leicester VTS programme – 3 years

Qualifications:

BSc – Medical Sciences with Management – Imperial College Business School

MBBS – Medicine -Imperial College School of Medicine

PGCert – Leadership for Healthcare Professionals – Swansea University

MRCGP – Royal College Of General Practitioners

Krishan Patel is a member of:




About Me:

I'm an early career GP living in Leicester. I've lived most of my life between London and Leicester. I enjoy running and playing badminton. I'm into tech and all sorts of DIY – both around the house and cars.

My Work:

I work as a GP (General Practitioner) Doctor and this is based at a GP Surgery in the suburbs of Leicester. I also do work with an organisation called the Leicester, Leicestershire and Rutland Training Hub to help support, train and develop anyone working in community healthcare.

My Typical Day:

On my GP days, I usually get to work around 8.15am and start my morning clinic. Lunch is usually around midday. Before my afternoon clinic at 3pm, I'm usually working through all of the admin that a doctor has to complete. I'm normally able to leave by around 6pm.

Read more

I work 3 days a week at the GP Surgery and 2 days a week at the LLR Training Hub.

My GP days can be long because I have around a 45 minute commute each way to my surgery. I get to the surgery around 8.15am and start with telephone appointments. My patients usually start arriving at 9am and I will do a face-to-face clinic until around midday, which is when I have some lunch. Before my afternoon clinic starts at 3pm, I will do lots of other tasks. For example, home visits that might be needed for housebound patients, reading letters coming in about patients from the hospital, supporting the trainees who might have had questions from their morning clinic, prescription queries, medication reviews and sometimes attending team meetings. I will try to get the rest of my phone calls done before my afternoon patients arrive at 3pm. My day will usually finish around 6pm

My Training Hub days can vary significantly depending on what projects I am working on at the time. Sometimes I will go to universities to teach undergraduates or to other venues to train people who have already graduated. Some days I can do sessions from home or work on developing content.
---
---
---