Profile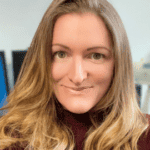 Maria Gilbert
Maria Gilbert is a member of:




About Me:

I live with my family in Leicestershire. I am a clinical pharmacist and advanced clinical practitioner in an inner city surgery during the week. I am also a research fellow at the local hospital and am currently undertaking a project in remote consultations in healthcare.

I run a local Rainbows group one evening a week and enjoy spending time with my family and animals which include dogs, chickens and a couple of beehives.

My Work:

I am a clinical pharmacist in general practice. I am also an advanced clinical practitioner at the same practice and see patients with acute conditions face-to-face and remotely.

My Typical Day:

In the morning I have an on call session, this involves calling (triaging) and seeing patients who have called in on the day with acute medical problems.

In the afternoon I manage patient's with long term conditions such as asthma or diabetes.

I will see/talk to, around 25 patients a day and deal with discharge letters and medication requests in-between my clinics.

Read more

Throughout the morning, I hold a clinic that starts at 9am and is fully booked by the administration team. Patients contact the surgery seeking same-day medical attention for complaints such as chest infections. I promptly call them back and, if necessary, invite them to come into the surgery for a physical examination.

After the morning clinic, I have some time set aside for administrative duties or meetings. During this period, I handle patient requests and queries by taking action on them. I also review hospital discharge letters. In my role as a Primary Care Network (PCN) pharmacist, I collaborate with a team of pharmacists and technicians to oversee the administrative workload of the pharmacy team across our PCN. This involves scheduling meetings with the rest of the team to address these tasks.

During the afternoon clinics, I focus on assisting patients with managing their long-term health conditions. This entails adjusting their medication doses (titration) and prescribing or discontinuing medication as needed.
---
---
---