Profile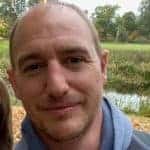 Nick Hurst
Curriculum Vitae

Education:

Beauchamp College

DeMontfort University

Sheffield Hallam University

Qualifications:

10 GCSEs grade A-C

A-Level Maths, A-Level Physics, AS level electronics

BSc (Hons) Electronic Engineering (1st class)

DipHE Paramedic Science

BSc Health and Professional Practice

PGCert Advanced Practice in Urgent Primary Care

PGCert Learning and Teaching in Higher Education

Currently studying PGCert Independent Prescribing

Work History:

Paramedic with East Midland Ambulance Service 2005-2014

Emergency Care Practitioner – Loughborough urgent Care Centre 2014-2015

Clinical Service Lead – Loughborough Urgent Care Centre 2015-2018

Acute Care Practitioner – Enderby Medical Centre – 2018 – present

Senior Lecturer/Programme Lead – De Montfort university – 2018 – present

Paramedic Ambassador – Health Education Derby – 2021 – present

ARRS development advisor – Leicester, Leicestershire and Rutland Training hub – 2022 – present

Current Job:

Acute Care Practitioner (Paramedic)

Programme Lead  MSc Physician Associate Studies

Paramedic Ambassador

ARRS development advisor

Workplace:

Enderby Medical Centre

De Montfort University

Nick Hurst is a member of:




About Me:

I live in Leicestershire with my family.

Apart from work I enjoy rock climbing and canoeing and any other outside activities!

Read more

Hobbies:

Rock Climbing is a hobby I have pursued for years, where i can concentrate on the next move and reaching the top (hopefully!) When I am not working, I also like to kayak different parts of the canal and rivers. As a child, I was in the scouts which developed my adventurous side and team working abilities, such as camping.

My Work:

Acute Care Practitioner (Paramedic) in Primary Care and Progamme lead in MSc Physician Associate studies.

Read more

Within the general practice surgery I will spend the day assessing, diagnosing and treating patients who attend with a whole range of medical conditions. These can range from a sore throat, through to blood pressure or heart conditions, or mental health conditions. I would also assess and treat minor injuries, or if they are more severe direct the patient onto the most appropriate services.

If a patient attends with an emergency condition, such as chest pain (suspected heart attack) or difficulty with their breathing then i can use my training as a paramedic to treat and stabilise them, before they continue to hospital if required.

I not only treat acute patients, but also patients who have chronic (long standing) medical conditions, such as high blood pressure. I will assess these patients to ensure their treatment is controlling the blood pressure, and if it is not then i can alter their medication, or investigate for other reasons why their blood pressure is high.

In addition to my clinical role, I am the programme lead for the Physician Associate studies course at university. In this role I can help teach the next generation of clinicians, which include Paramedics, Physician associates and advanced care practitioners.

My Typical Day:

My typical day starts at 9.30 when I will see and treat patients until 1pm.

I then have a lunch break until 2pm.

I then see and treat patients until I finish at 6pm and go home.

Read more

My typical day starts at 9.30 when I log onto the computer and the GP surgery and review my list of patients for the day.

I will spend the next 30 minutes reviewing the blood test results and ensuring the patients are going to get the correct treatment or a review by a clinician.

Between 10am and 12.30 I have a patient every 15 minutes. I will then have time to write referrals (request patients are seen by specialists) before I have lunch at 1pm.

The afternoon starts at 2pm and I will have patients booked into see me every 15 minutes until 5pm, where I will then make phone calls to patients to undertake medication reviews.

I finish at 6pm and go home.
---
---
---