Profile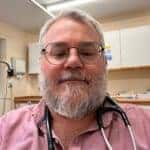 Richard meades
Curriculum Vitae

Education:

park house school, Newbury,

Newbury College

Bradford and Airedale School of Nursing

Sheffield University on and off!

Qualifications:

Registered General Nurse

Non Medical Prescriber

working towards Masters

Work History:

Qualified 1994 Bradford, worked in Leeds General infirmary for 15+ years in a variety of clinical settings, including medicine, surgery, A&E.

in 2000 worked for 1 year with Emergency  Civilian Aid for War Victims, a Italian Charity that ran a network of field Hospitals in Afghanistan as a International Nurse helping to train staff and care for patients injured in the conflict.

on my return I worked as a Charge Nurse and Nurse Practitioner in Wharfedale Hospital in Otley, West Yorkshire for a few years before leaving to become a Community Matron in Nottingham.

I worked there to 2010 when I joined the Larwood Health Partnership GP practices in Worksop where I have been ever since.

Workplace:

I work as the Clinical Lead/ Advanced Nurse Practitioner in the Village Practice, Carlton in Lindrick as well as in the Larwood and oakeleaf surge3ries

Richard meades is a member of:




About Me:

Hi there,

My name is Richard Meades. I've been working as a Qualified Nurse since 1994 in various places in the UK and overseas.

I'm married, no kids but we have 2 mad dogs called Mia and Pepper who love to meet everyone they see at the garden gate!

we live just outside of  Gainsborough, love to go on holidays and try to speand as much time as I can scuba diving..

My pronouns are:

just call me Richard..

My Work:

I work as a Advanced Nurse Practitioner in a Doctors Practice in Worksop.

I look after anyone who needs to have an appointment. Ive been working here for 13 years so have seen many many people from when they were babies to now teenagers!

we all work together as a team to ensure the right patient sees the right person at the right time

Read more

I am a ANP ( Advanced Nurse Practitioner), I can examine, investigate and arrange tests, refer onto other specialists and prescribe any medicines needed for you.

I work with a huge team of Doctors, ANP's, Paramedics, Practice Nurses, Specialist Nurses, Healthcare Support Workers and of course all of the Administration staff who make the machinery work.

in Worksop we have a practice population nearly the same size as the country of Litchenstien!

My Typical Day:

I usually try to be at work for 08.30 but as I live in the countryside this can be flexible if all the tractors are out and about!

at work number one is COFFEE followed by looing at what phone calls and patients i have booked in to see me. A lot of what we do now is on the phone calling patients to see how they are. I see anyone who has made an appointment and that can be a very mixed bunch of problems.

lunchtime is usually at 13:00 when I grab a quick bite to eat ( spicy noodles are my favourite) and then dive into sorting out any problems, questions, jobs that have been sent to me

Afternoon is also a mixed bag, we can get anything and everything in.

sometimes we get someone who is actually really poorly and needs to be sent straight to hospital by a emergency ambulance. this certainly keeps us on our toes!
---
---
---