Profile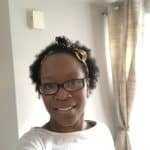 Tanya John
Curriculum Vitae

Education:

I first completed a bachelor of Science degree in biology in Canada, before moving to the UK to study Pharmacy. I completed the MPharm degree from the University of Bradford and registered as a Pharmacist in the UK.

Qualifications:

Masters of Pharmacy (MPharm)
Clinical diploma in hospital pharmacy
Certificate in Non medical prescribing
CPPE Pharmacist in general practice pathway

Work History:

I worked for Scunthorpe General Hospital for 10 years before entering GP practice
I have worked in a surgery for the past 3 years
I have also worked as a teacher practitioner for the University of Lincoln for the past 6 years

Current Job:

I am currently working a clinical pharmacist for Trent Care PCN in Lincolnshire

Workplace:

I currently work as part of the pharmacy team in my PCN, we are currently a small team that is slowly expanding.

Tanya John is a member of:




About Me:

I live in Gainsborough with my husband and two little boys. I love spending time with my family, and watching movies. I am a big fan of Marvel movies.

Read more

I am originally from Canada, my love for travelling around the world brought me to the UK. I enjoy travelling with my family, my most recent trip was to Disney world in Florida. I enjoy rock climbing and use to go indoor rock climbing regularly, however, I have less time for this hobby these days. I also enjoy watching movies with my family, and I am a huge fan of marvel movies.

My Work:

I am a PCN pharmacist in Lincolnshire, as part of my job I work across 3 surgeries in Lincolnshire. I work with several colleagues to review patient's medications and ensure they are safe for the patient to take.

I am also a part time lecturer for the University of Lincoln, I am responsible for teaching pharmacy students about drugs used to treat various types of cancer.

Read more

My job as a clinical pharmacist for a PCN involves me splitting my time between three different surgeries in Lincolnshire. Each surgery is very different in size and requires me to do different activities, as a result my job changes from day to day.

Most of my time is spent speaking to patients about their medications and making sure that their medications are safe to use. This is probably the best part of my day, I like speaking to patients, asking them questions about their medications, and answering questions they may have about their medicines.

I am also a pharmacist prescriber; this means if a patient requests medications from the surgery I can prescribe some of the medications requested. This is very helpful to the GP, as they normally have a lot of things to do throughout the day.

One day a week I teach pharmacy students at the University of Lincoln. I tend to spend most of my time talking to students about different drugs used to treat cancer. This is a very rewarding job and a job I really enjoy.  I also teach students key skills needed to become a pharmacist.

Pharmacy in general is a rewarding career, as a pharmacist there are a variety of different jobs that can be done for example, working in a hospital, GP practice, a community pharmacy or teaching at a university.

My Typical Day:

My typical day varies each day depending on the surgery I am in for that day. However, my typical day involves speaking to patients about their medications, answering their queries and ensuring medications are safe to be used.

Read more

On a typical day, I will spend most of my time talking to patients about their medications. This involves asking the patients questions about how they take their medications and allowing the patient to tell me about how they are doing. When I am speaking to a patient and reviewing their medications, I am generally trying to make sure that patients are taking their medication correctly, I also want to make sure that their medications are not causing them any problems and ensure that I give patients the information that they want or need to know about their medicines so that they can better manage their health conditions.

I can prescribe medicines and therefore tend to do deal with a lot of medication requests from patients. This helps to reduce the GPs workload.

I am also responsible for monitoring medications in my surgeries, certain medications require patients to have blood test or checks to ensure the medications are safe for use. As part of my job, I am responsible for sure these checks are done, and the medications can be used safely by the patient.

Lastly, a large part of my work involves answering queries from my colleagues regarding medications.
---
---
---