Profile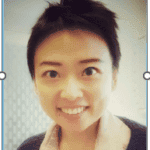 Yuen Say Toh
Curriculum Vitae

Education:

Pharmacy degree in University

Prescribing qualification in University (this allows me to give you a prescription)

Qualifications:

Master of Pharmacy, Independent Prescribing

Work History:

I worked in hospitals, community pharmacies and general practices.

Current Job:

I currently work in several general practices.

Workplace:

Apex Primary Care Network

This is formed when 4 surgeries come together and agreed to form a network to support each other.

Yuen Say Toh is a member of:




About Me:

I live with my family in Lincoln. I like walks and yoga in the morning before I start work as a Lead Pharmacist. I love sketching and playing the piano when I am not busy spending time with my 2 young children.

Read more

I enjoy reading whether it is fiction, non-fiction. Once I hold a book, I am in my bubble. I am constantly finding opportunities to grow myself in many ways, whether it is learning to do a hand-stand or playing the piano.

I am interested in hearing people's stories and what makes them tick. It is like reading another book!

My Work:

I work as a Pharmacist in the General Practice and I lead a team of people. I also do some teaching and work with people from different areas of work. I also have a Podcast called 'The Imperfect Clinician'

Read more

I am a Lead Pharmacists so I lead a team of pharmacists and technicians. I also teach clinicians (GPs, Nurses, physiotherapists, pharmacists). I use my skills to help support all general practices in Lincolnshire. I also work hard to help people of different ethnicity, race etc to ensure their voice are heard.

My Typical Day:

I wake up and do my yoga, get to work where I speak to my patients. Then I have lunch with my work friends, go out for walk then continue speaking to my patients in the clinic. Then I go home before 5pm.

Read more

I do different things everyday, sometimes I can speaking to patients all day. Sometimes I can be going to different practices to meet different people, sometimes I teach clinicians (GPs, nurses, pharmacists). Sometimes I have students sitting in with me to learn, sometimes I speak to the university, hospital and different groups of people. However my day is, I will always make sure I go for a walk and clear my head.
---
---
---